Check Out Our Landscape Products in Peoria IL
Here at Calicotte, we pride ourselves on using quality products and materials. From dirt to rocks to concrete, you can rest assured we don't cut corners. Moreover, you can get peace of mind knowing Calicotte Inc. is a family-owned and -operated business located in Central Illinois, proudly offering landscaping services and products for nearly three decades. Our experience includes landscaping, concrete work, excavation, decking, snow removal and construction. So, if you need quality landscape products in Peoria IL, come to us for the solution.
Here's a look at some of our products:
Dirt deliveries (for any landscape or garden project)
Rock deliveries (crushed stone and gravel, rocks of all sizes)
Concrete (stamped and decorative options) for patios, walkways and more
Stone for retaining walls
Deck materials and products for custom decking
Our Company
Calicotte Inc., a family-owned and -operated business located in Central Illinois, was established in 1994. We have nearly 30 years of experience in landscaping, concrete work, and construction under our belts, backed by a team that's dedicated to providing you with the highest quality services using the highest quality materials.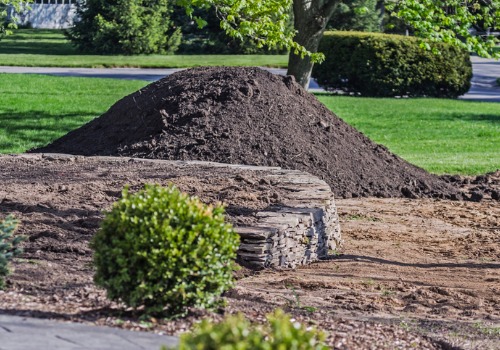 Check out what we provide in terms of long-lasting landscape products in Peoria IL:
Quality Products
Stamped Concrete: This is great for any surfaces that need to remain flat. However, some surfaces fall victim to settling. For example, pavers are notorious for settling, as they create natural sinkholes or improperly-compacted ground over time. Stamped concrete won't do this, thanks in large part to our quality products and components.
Dirt: There are many ways your landscape can benefit from fresh soil, delivered right to your door. So, if you have sinkholes in your landscape, close them up by filling them with landscaping dirt. You can also use our soil to create elevated or "raised" flowerbeds. By increasing the height of your flowerbed, you create a more prominent appearance that defines your home's landscape. In any case, our quality dirt will meet and exceed your landscape needs.
Rock: We specialize in rock deliveries of all shapes, sizes and colors. This means we can accommodate any landscaping project, whether you need rocks to line your walkway or patio, or you need crushed stone all-around your pool area. This is a budget-friendly landscaping and paving material, ideal for projects that cover large areas.
Contact Calicotte
To learn more about our landscape products in Peoria IL, contact us at 309-657-5775, email us at calicotte.inc@gmail.com or fill out our online form.