Trust Our Excavation Company in Peoria IL
If you are a residential homeowner and need some excavation work done, look no further than Calicotte, Inc. We have a growing fleet of heavy equipment that can solve many of your yard issues, offering a variety of excavation services. We can regrade and seed your yard, add and remove dirt, fix rain drainage issues, and remove large overgrown bushes and trees. Have another request? Just ask. Chances are, we can do it. Additionally, our reliable fleet of excavators and other machinery can ensure your job is done quickly and correctly. With us, you know you're choosing the most trustworthy company possible. In addition to excavation services, we offer residential construction, concrete, excavation, landscaping and deck projects, as well as residential and commercial snow removal. This means you can hire us with confidence the next time you need an excavation company in Peoria IL.
What We Do
We are a versatile company offering many services to suit your needs and budget. Firstly, we've been in this industry for almost 30 years, established in 1994. Additionally, we are a proud family-owned and -operated business located in Central Illinois. Also, our team only uses high-quality materials and products to result in long-lasting services.
Our excavation services include:
Regrade and seed your yard
Fix rain drainage issues
Remove large overgrown bushes and trees
Much more
Why You Need to Hire an Excavation Company
Excavation is the process of moving earth (soil, dirt, or stone) from one location to another. There are many reasons why you may need to hire a company like us.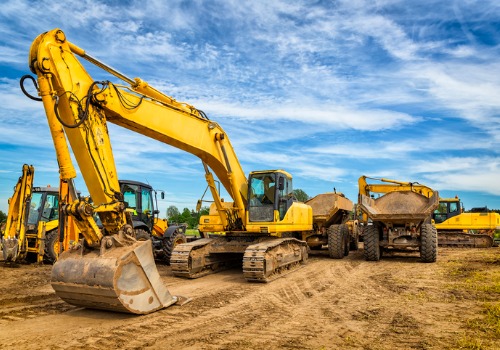 Permit Navigation and Project Management
Residential Home and Garage Demolition
Drainage Services
Seepage Pit Installation
Underground Oil Tank Scan and Removal
Demolition and Removal Services
There are three main reasons an excavation company is needed for your home project:
To secure a foundation: In constructing a building or home, contractors have to dig up the soil and make a land opening big enough for a concrete foundation. After the concrete installation is created, the opening will have to be refilled.
As part of environmental cleanup: When solving environmental issues that may end up in contaminated earth, excavators have to get rid of the problematic soil resulting from a leaking underground storage tank. Many of these tanks contain hazardous contents that harm the surrounding area.
For line and pipe installation and repair: If your property's water line is leaking, excavation will allow for access to the buried line. You may have to dig up the ground to repair pipe leaks or install a new water line or pipe.
Contact Calicotte
To learn more about our excavation company in Peoria IL, contact us at 309-657-5775, email us at calicotte.inc@gmail.com or fill out our online form.