One of the Best Concrete Companies in Peoria IL
We pride ourselves on being one of the best concrete companies in Peoria IL. Why? First, we only hire skilled contractors who have vast experience in the concrete industry. Second, we are reliable and trustworthy, so when you hire us for a job well done, we deliver. Here at Calicotte, Inc., we give you peace of mind knowing you're choosing the most trustworthy company possible. We offer residential construction, concrete, excavation, landscaping and deck projects, as well as residential and commercial snow removal. So, whether you need a brand new concrete patio for your pool or you want to create a stamped concrete area for your grill and seating in the backyard, rely on us for timely, beautiful and long-lasting creations. We know concrete! This means you can hire us with confidence the next time you need concrete patios, walkways, driveways and pathways.
Why Choose Our Concrete Company?
There are many reasons:
First, we've been in this industry for almost 30 years, established in 1994
Second, we are a proud family-owned and -operated business located in Central Illinois.
Third, we focus on landscaping, concrete work, construction, excavation, decking, and snow removal.
Fourth, we have a team that's dedicated to giving you the highest quality service using the best materials.
Most importantly, we are a versatile company, offering many services to suit your needs and budget. For example, we have:
Why Choose Concrete?
We know you have a lot of options when it comes to crafting a patio, driveway or walkway. Moreover, you could go with asphalt paving or individual pavers. But concrete offers many clear benefits over all those other materials, such as:
Long life cycle.
Fire retardant.
Its thermal properties make concrete one of the most energy-efficient building materials available
Requires minimal upkeep, thus requiring less new construction.
Concrete gains strength over time, boasting a 100-year service life.
It conserves resources by reducing the need for reconstruction.
Extremely durable, able to resist weathering, erosion and natural disasters
It needs few repairs
Concrete is one of the most efficient and cost-effective ways to construct energy-efficient structures.
It can yield life cycle savings of more than 20 percent of total construction costs.
It features optimal energy performance
Concrete is safe, secure and healthy
It provides superior protection against the effects of outdoor temperature variations
It leaves a small environmental footprint
Concrete is sustainable and easy to recycle
It can be mixed with powder to form through-and-through color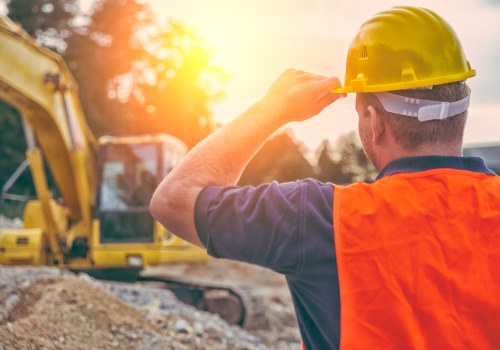 Contact Calicotte
To learn why we are one of the best concrete companies in Peoria IL, contact us at 309-657-5775, email us at calicotte.inc@gmail.com or fill out our online form.