Come to Us For Stamped Concrete in Peoria IL
Here at Calicotte, our goal is to provide you with outdoor living options that last the test of time. Thar's why, when you choose us to create your stamped concrete patios, driveways and walkways in Peoria, you get a custom solution that fits your needs. Whether you need a brand new patio for your pool or you want to create a meandering path in the backyard, we specialize in offering stamped concrete in Peoria IL. Our other services include excavation, concrete structures, landscaping and decks. We put control in your hands, as you can choose from a variety of patterns and colors. Are you looking to augment your yard with beautiful stamped and colored concrete? You have come to the right place.
Why Stamped Concrete?
So why should you invest in stamped concrete for your patio, driveway, walkway or other surfaces? There are many reasons. For example:
It Doesn't Settle: Stamped concrete is excellent for any surfaces that need to remain flat. However, some surfaces fall victim to settling. For example, pavers are notorious for settling, as they create natural sinkholes or improperly-compacted ground over time. Stamped concrete won't do this.
No Weeds: Because stamped concrete is one large piece, there's no place for the weeds to pop through. With pavers, the weeds will make their way up.
Natural Look of Stone: You can achieve the look of natural stone with stamped concrete, for a fraction of the cost.
Large Variety of Stamps: There are many stamps you can choose from that can mimic the look of natural stone, slate, flagstone, brick and tile.
Color: A powder can be mixed into the concrete that bonds with wet cement, ensuring the color stays part of the concrete itself. This results in an endless selection of customized colors, tints and hues.
So, as you can see, there are many benefits to choosing stamped concrete over pavers, flagstones and stones for your patios, pool areas and driveways.
About Us
Calicotte Inc., a family-owned and -operated business located in Central Illinois, was established in 1994. We have nearly 30 years of experience in commercial and residential landscaping, concrete work, and construction under our belts. And with a team that's dedicated to providing you with the highest quality services using the highest quality materials, you know you're in good hands.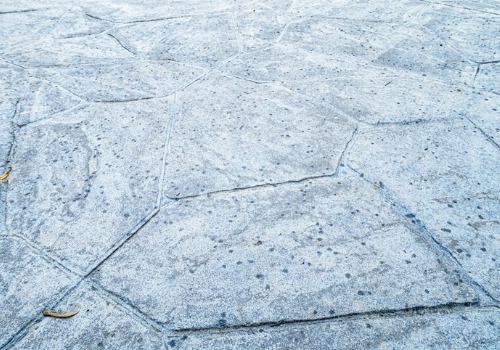 We offer the following services for your home or business:
Contact Calicotte
To learn more about our stamped concrete in Peoria IL, contact us at 309-657-5775, email us at calicotte.inc@gmail.com or fill out our online form.